SO! There is currently 30 minutes till the day is over, but we all know that by the time this post gets up it will be past midnight and technically it will be the next day, but that doesn't matter! because I am here!! 😀 like I said, I will be posting everyday for this month 🙂 and up till Christmas you will have a lovely Christmas-sy (ish) post from me! and today's choice of topic is Advent Calendars!
I feel very weird that I do not have an advent calendar yet this year! It shocking! but in my defense, the year has gone so fast that I haven't kept up with the days (this blog is kinda proof about it). Note – I just got very distracted by watching Parle doing garba on facebook like! sorry!! back to this blog!
I started to look into various advent calendars, because there are soooo many different kinds now which I want to buy so badly, but it will not be good for my bank balance! But i thought to just share the various kinds of advent calendars which you can get which I may decided to buy.
1. The Body Shops Beauty/ Ultimate Beauty Calendar  ($75/ $149)
I know I know, very pricey Meghna! but if you think about how much body shop products are and the quality of it, I think that it is worth it. Plus! look how pretty it is!!!
2. Benefit Cosmetics Girl o'clock Rock 12 Days of Christmas calendar (£34)
Another beauty calendar! but this one is just for the 12 days of Christmas 🙂 I absolutely love Benefit make up (even though I rarely do wear make up), its good quality, good for my skin. And I think getting all these mini products for £34 is actually a pretty decent price.
3. Lego City (or any tbh) advent calendar (£24.99)
This one in particular is a 'retired product' according to the Lego website but the star wars one is £24.99 so just went with it. BUT how cool is this!!! no matter how old you are, everyone loves Lego 😀
4. Playmobil Santa's Workshop Advent Calendar (£19.99)
This one isn't really for me (or is it??) but I just found this super cute!!! and I think my nephew would love it 🙂
5. Disney Tsum Tsum Advent Calendar ($25.00 – amazon)
Because Disney! (its so cute!)
6. Kindness Calendar (FREE! http://maketodayhappy.co.uk/act-of-kindness-24-kindness-advent-calendar/)
This one is actually my favourite one out of the list. I came across this advent calendar on facebook and fell in love with the concept behind it! A little bit of kindness can go a long way 🙂 so give it a go along with your usual advent calendar.
7. Sendagift Wine Advent Calendar (£69.99)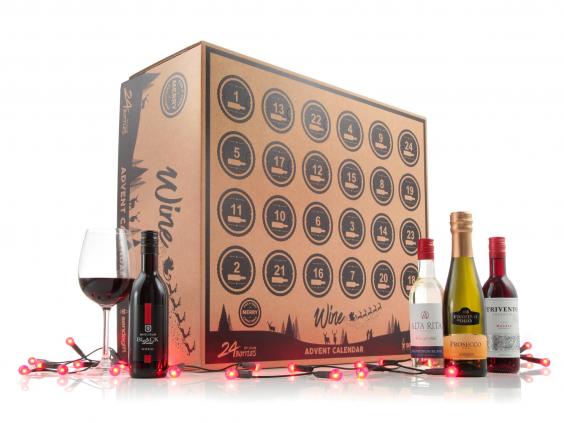 This is perfect for anyone who drinks alcohol (be responsible please!) I didn't even know it existed until I read this Independent article, there are many more!
8. A book advent calendar –
http://www.booktrust.org.uk/christmas/2015/advent-calendar
Because I love books!
9. THE TRADITIONAL CHOCOLATE ONE You can always just stay traditional and stick to good ol chocolate. Although there are many many many chocolate advent calendars on sale, I would go for the Dairy Milk or the Lindt chocolate calendars because I just really like their chocolate!
There are many more kinds of advent calendars available for Christmas, from chocolate to beauty, you can even get creative and make your own! but these are the ones I'm leaning towards! and I know I will end up just going for the chocolate one (and the kindness one ofc!). Hopefully I will be able to get one soon and catch up on the days I miss! But then again i am very tempted to be a little creative and make one myself. We will see I guess 🙂 xxx